LIFE ON THE EDGE
I enjoy road trips in the USA and one of these took me to Yellowstone Park. The slide show covers the famous geysers and wildlife, including wolves, bison and coyote, that live a 'Life on the Edge' of the caldera above an active supervolcano. Where time permits I include a brief tour of parts of Wyoming, where I encountered remnants of the Pony Express trail and the South Pass Trail taken by thousands of travellers in their wagon trains heading for California.
I subtitle this talk 'The room with a view - and I was the view', and you'll have to hear me to find out what happened next!
FROM CRINOLINE LADIES TO SOLDERING IRONS
Embroidery has changed a great deal since I began as a child with Penelope© transfers of crinoline ladies on tray cloths. In fact I now use, amongst other things, heat guns, glue guns, a computer printer and a soldering iron in my work, which includes embroidery and felt making - even machine embroidery into thin metal!
I give a slide presentation of the range of my work and then leave time for you to handle lots of samples and ask questions.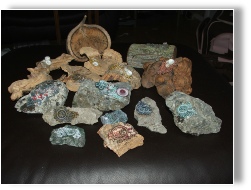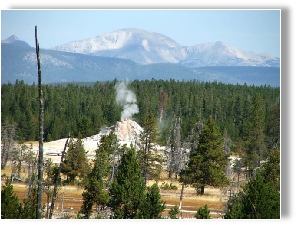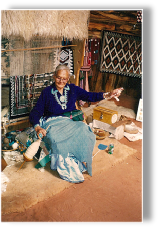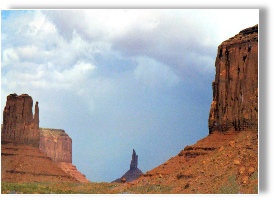 THE NAVAJO
Driving alone in the USA has its moments - but I have had nothing worse happen than a flat tyre, and have met some amazing people, not least the Navajo living on the reservations in the Four Corners area of Utah, Arizona, Colorado and New Mexico. Staying on reservations (in modern motels, not tepees or wickieups, sadly) and going into Navajo sacred lands with local guides has opened my eyes to their culture and history. And there was the time my hair stood on end in Monument Valley ........
Talks and Presentations
-2


©Ann Pocklington annpock@btinternet.com