©Ann Pocklington annpock@btinternet.com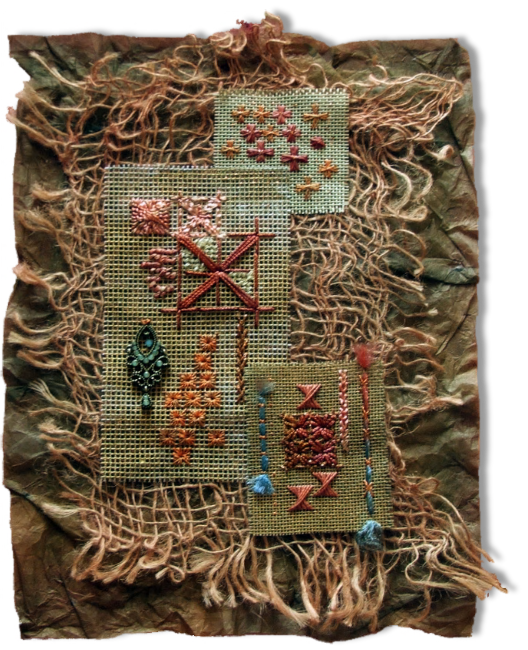 When the canvas in question is plastic, it can be used to construct 3D items.
This abstract piece is worked on different sizes of mesh, and is based on the desert colours around Aztec Ruin in New Mexico.
Waste canvas gives a grid of threads through which to work traditional canvaswork stitches - but then can be pulled out to leave the stitches on the surface of the underlying fabric, here some handmade felt.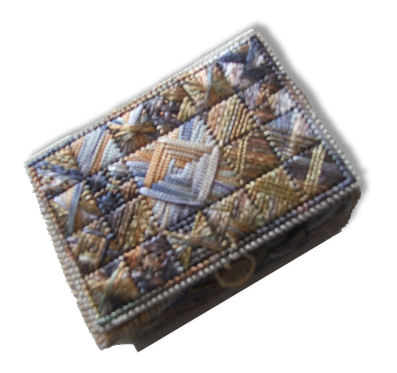 Canvaswork in string on plastic canvas, covered in tissue paper, PVA glue and then acrylic paint