©Ann Pocklington annpock@btinternet.com


I can offer your organisation a variety of illustrated talks. These run at about 45 - 50 minutes, but can be tailored to your needs. I can provide the necessary laptop, projector and extension leads. If you have a screen or a suitable wall that will be fine, but I can provide a screen if necessary.
These talks have been well received by Derbyshire W.I.s, embroidery and craft groups, supper clubs, senior citizens groups, U3A and more and I have been asked back to many of them - in fact I have done all my current talks to some groups and am in the process of extending my list, so feel free to ring me for an update.
Click on a picture for more information.
My fee is currently £30, and for venues within 30 miles of Belper this includes my travel. For more distant visits I charge the cost of my fuel at 54 miles per gallon of diesel at the price current at the time of speaking. To give you an idea - Glossop incurs a £10 travel fee.

FROM CRINOLINE LADIES TO SOLDERING IRONS
- my embroidery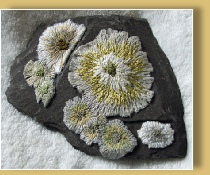 THE NAVAHO
- in the Four Corners region of
the south west USA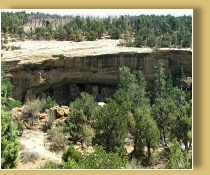 Talks and Presentations
-1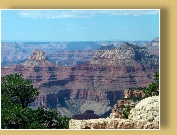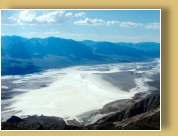 In preparation - DEATH VALLEY AND THE CANYONLANDS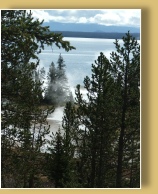 LIFE ON THE EDGE
- Yellowstone Park